#Die Antwoord Vs Lady Gaga
If you've seen this Video
Fatty Boom Boom by Die Antwoord you'd wonder..
Why is this South African rap group coming off on Lady Gaga?
Well it all started when Lady Gaga asked The Rap group to open for her in her latest tour in SA..
and Die Antwoord werent so happy, lets just say, they're not fans..hence the song
Which intrigued a
tweesponse
from lady gaga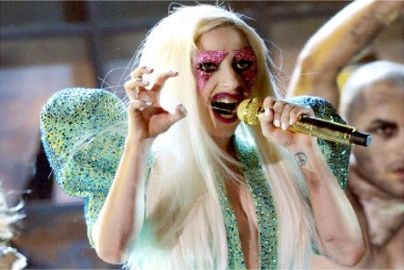 "i fink u freaky but you don't have a hit. hundred thousand tickets sold in SA. #thatsmyshit,"
"i guess its not a good idea to tell someone you're a fan. never mind! we get it, you're not a little monster. WE GOT IT."
Die Antwoord Replied
"lady… even tho u r 'larger' than us… we still cooler than u… plus we don't have prawns in our private…"
Were they too hard on her?