Kate Middleton Does Not Want to be associated with Kim Kardashian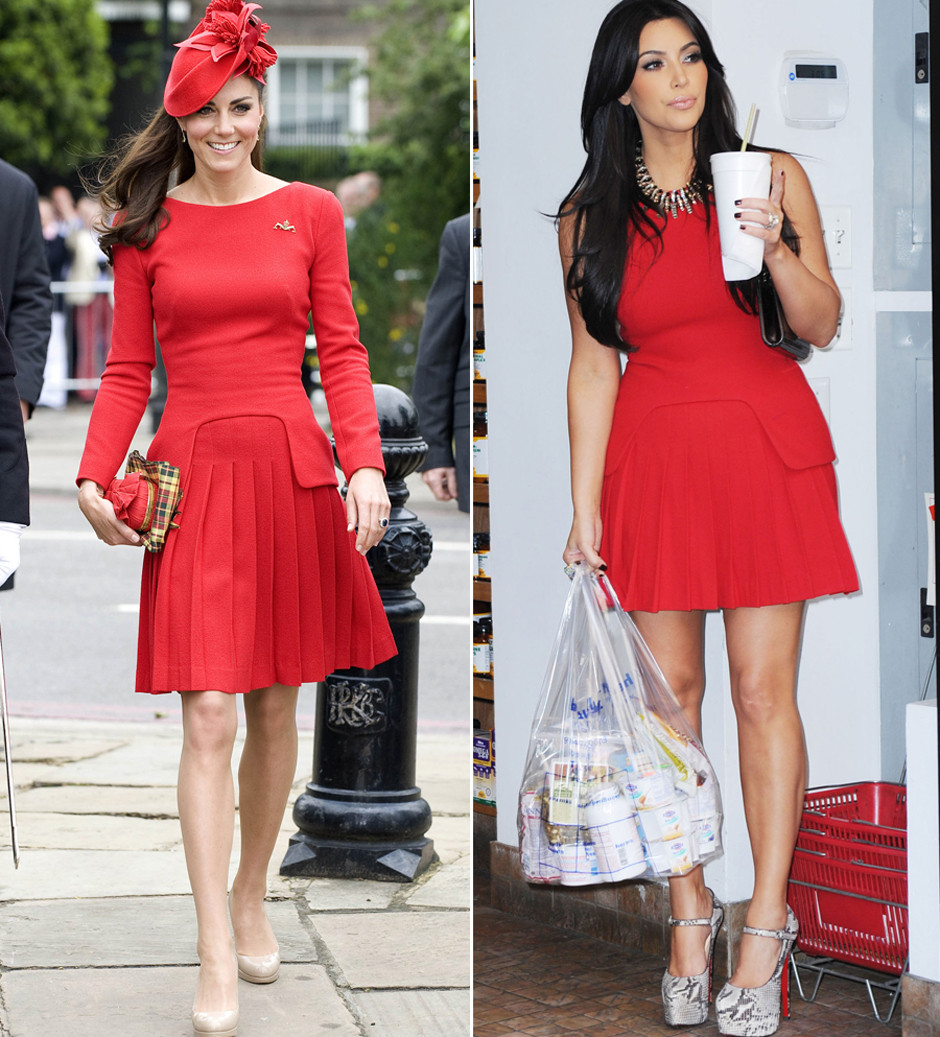 Last week While Kim + Sister were

in the UK launching their

Kardashian Kollection at High Street retailer Dorothy Perkins

, little miss Kim mentioned that she wanted to have Tea with the Dutchess of Cambridge...
Apparently The Royal Family were not quit pleased with Kim's little tricky summoning and they put a statement to respond. When Pigs Fly..
National Enquirer's "royal insider," speaks
Kate can't stand their style, and from what she knows about their TV show,

it's just a bunch of trashy people primping and yelling at each other

. She's far too polite to diss Kim to her face, but she's got enough on her plate without having tea with someone like her.

But what about Kim Kardashian's klothing?
Would Kate Middleton ever wear any Kardashian Kollection pieces?
Kate wouldn't be caught dead in a Kardashian outfit. The Duchess gets free clothes sent to her every day of the week, and she always sends them back. The royal family is very careful about not being seen to endorse any product. It's just not proper. Quite apart from that, the Kardashian outfits just aren't appropriate for a duchess.

Kate is hardly going to turn up for an event with the queen in a cheap leopard-print miniskirt or gold sequined jacket!
Oh well..better luck next time