My juice
Please dont overthink the post title..thank you.
TOday I feel like dishing on blogs/websites i go through a lot and why...
Mbabaziannet.Unsung Dots
By Far, My favorite personal blog
Ciaafrique
Insane cutthroat African Fashion..Wicked!!
Africa is a country
Very Informative for Africans in the Diaspora and All things African
JestinaGeorge
News, plus she's gorgeous!
Nuruthelight
Her last name is Fashion...she's fun upbeat and she sings! her fashion picks are the truth.
FashionJunkii
I heard she was born with Giuseppe Zanotti heels and a little lanvin belt...yes..that fashionable
peep below...the list goes on and on and on...
Sporah
I love her show...
My Fave interview was one she did with ALi Kiba...
Missiepopular
She tells me where to go every weekend..lol.Hardhitting truth with no apologies + People And Events all thing Dar Es Salaam
8020Fashion
Mother Bloggie...the first time i asked what a blog is...they showed me 8020
Issamichuzi
re-read above statement
the first second time i asked what a blog is...they showed me 8020 michuzi...behold
Its not true unless you seen it on Issamichuzi
Total Knockout
She is a Knockout babe! Beauty + Brains
Vijana FM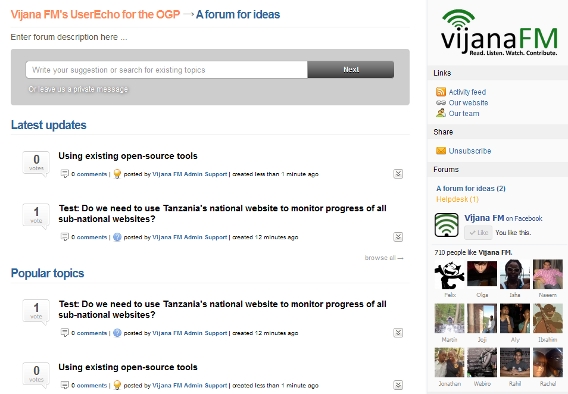 They talk common sense. Make you think. I'm big on matters concerning my country, economy, social , politics and they deliver.
LindaIkeji
This woman tho...crazy,her and her parting
Globalpublishers
I would never be caught dead buying their papers..but one of my guilty pleasures is peeking in their site.. their headlines are twisted funny!! click click click..
MikocheniReport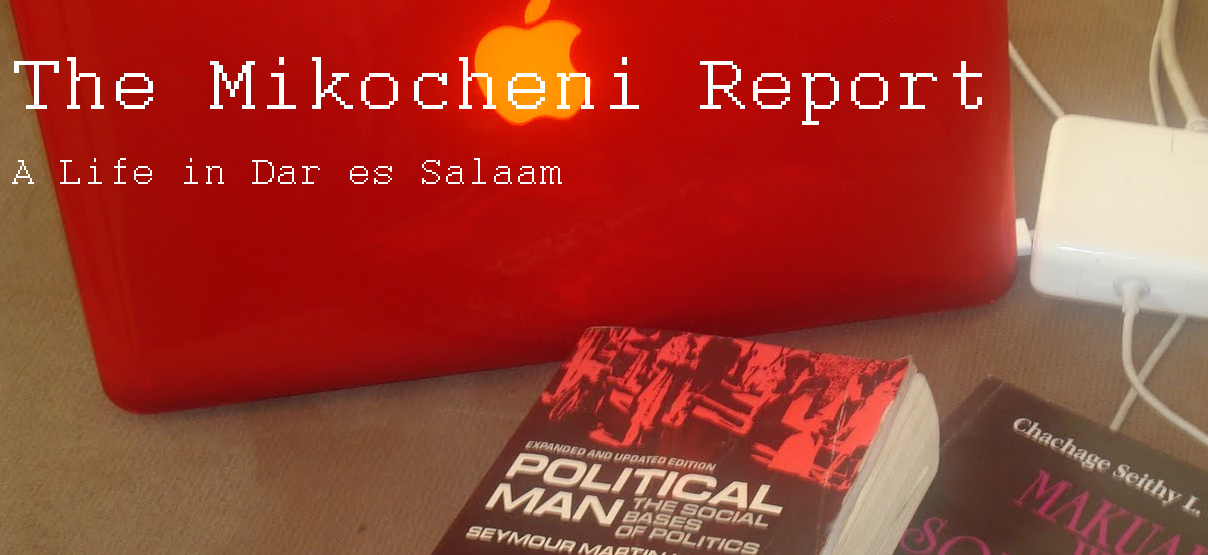 The wit and humor she adds to solid truths makes an amazing pinch to what she has to say, forces to digest and not just swallow. One of the handful female political analysts that gets to me
It's Dar
Dar Es Salaam in pictures..I.LOVE.IT....
Teddy Kaegele
Everything Entertainment everything style
Environmentareus
we dont have many environmental blogs and its sad... this one is very informative on all matters about our current environment...if we were gonna have a tsunami I'd probably believe it after I hear it from Hasina.
GrandSociology
Love her fashion Sense
MonFinance
I take finance tips from her
Chef Issa.Active Chef
I learned how to make many Tanzanian meals from him, he makes food look so damn sexy.
Sheria na Mavazi
Papa Fashion
Zib-Fashion
She's a designer too..i love her work!
U-Turn
This woman is insane...lol
Mvuto Kwanza
Great Fashion sense...great designer..that single button kid
Kulikoni Ughaibuni.Chahali
Everytime i need a truthful view of things,siasa, uchumi,Tanzania...Chahali is hard hitting
Drop In,EmmyRemman
Waaay different from all Tanzanian bloggers out there...a breath of fresh air
Sinta
I used to think Mange was the queen of drama and controversy...i stand corrected, Sinta takes the cheese...extreeeeeeeeeeem drama queen haha
still waiting on that movie
Bongo5
Big on entertainment news...my Tanzanian 'E'
Gillsaint
Quite interesting Photo Blog
DinaMarios
The realest Tanzanian blogger out there...
Anitha's closet
Her life is addictive to read, from all her trips to Tandika and Karume...getting awesome attire at crazy prices..to her daughter's cameos...
Hungry Aba Gal
Her Videoblogs are hilarious, i always look forward to em....her personal blog is great too
Thats all FOLKS!