Bongo's Finest 2012
Photographer
Its a Tie Between OGS Osee Greca Sinare and MX Michaerl Carter Mlingwa.. These two have the best photos in Town.
OGS CEO and Creative Director of OGS Studios which deals with

| Professional Photography, Graphic Design & Videography Services. OGS launched a model management

OGS Models Management, partnering with OGS Studios
MxCarter
From blogging To social networks to managing Artists' Social media streams,

, Michael embarked on graphic design, Website Design, Video Production and Music Production ventures and now

Michael is working with Spice VAS Tanzania, is one of India's leading VAS (Value Added Services) companies in the Telecom arena. Part of the Spice Global Group, it offers innovative solutions for Telecom Operators, Enterprises and Government agencies using different mobile connectivity medium of Voice, IVR, SMS, USSD, WAP, 3G & Mobile Applications. It has partnership with most of the telecom service providers like Airtel, Vodafone, IDEA, BPL, BSNL, Reliance, MTNL and other corporate. as a product Manager , another online successful online promoting is opened another social network called www.gongamx.com its a new social network which promote Bongo Flava music. Together with Frank Gonga CEO of Gonga Wear.
Vanessa Mdee by Mxcarter
Fashionista
Pending....
Tv Presenter
Excelling from her old show on EATV, Salama's (the first face of Bongo 5's new magazine) new show Mkasi is an instant hit. She makes it stir from social networks to our big screens with her shows Trending topics and her unique interview style in a hair salon.
Artist
Diamond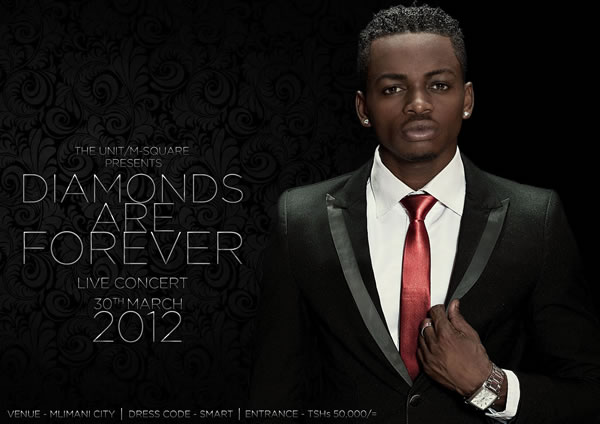 He's on all the radios with his new hit Nataka Kulewa and wages Quality in all songs and videos. Diamond Bagged 3 Kili Music awards this year along with major endorsement deals from Coca Cola. Conducting Single Man Shows like Diamonds are Forever no other artist has done in Tanzania.
Activitist
Jerry Silaa, Tanzania's youngest Mayor this year was on a mission

to make Ilala, Downtown Dar es Salaam, Eastern Africa's cleanest and most beautiful municipality. The mayor of Ilala Municipality His Worship, Hon. Jerry Silaa has embarked on an industrious campaign to not only make this CBD of Dar es Salaam, cleanest but also beautify the municipality and its environment.
You can watch the Documentary here
Athlete
Juma Kaseja
Earning himself a pepsi ambassador deal late this year. Juma Kaseja is said to be the highest paid guy in Tanzanian Soccer
Juma Kaseja leads his team's celebrations at the end of their CAF Confederation Cup, first round, first leg match against ES Setif of Algeria at the National Stadium in Dar es Salaam on Sunday. Simba beat Setif 2-0.
The Soccer Star also partnered with United Against Malaria Campaign by

Voices for a Malaria-Free Future (Voices) which has been led by the

Johns Hopkins Bloomberg School of Public Health

's

Center for Communication Programs, its

closely aligned with the United Against Malaria campaign, which uses soccer as the catalyst to raise global awareness and galvanize worldwide commitment to end malaria deaths. UAM

partners with stars like Yvonne Chaka Chaka, Drogba, Gervinho and

President Amadou Toumani Touré of Mali