American Idol :All the 4 judges are Gone!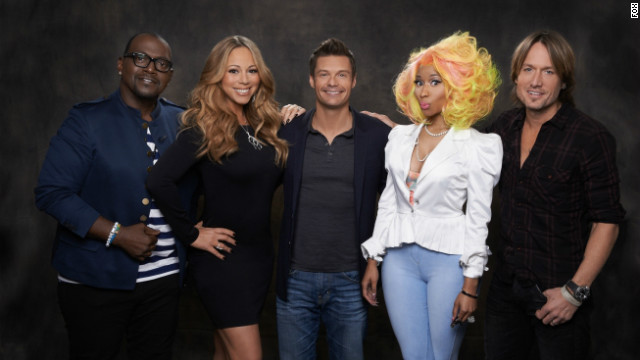 Season 12 of American Idol had the worst ratings, we hear last Thursday only 11 million fans tuned in, this is a bad number compared to the 60 to 100 million FOX is used to. Hence this pushed producers to start a new panel from scratch, no more divas with ridic paychecks, Carey netted a reported $18 million for one year, Minaj nabbed $12 million, and Lopez made $15 million. Even the executive producer Nigel Lythgoe is getting the boot. All the four Judges are good as gone Nicki Minaj, Mariah Carey, Randy Jackson and Keith Urban. I guess even the made up drama between Mariah and Nicki couldn't raise more viewers. Idols Producers forgot people didnt watch Idols for the big names, Randy,Paula and Simon weren't big shot artists with massive attitudes...
we have to admit once Simon left the show, it became doomed
Randy Jackson's statement after the word got out;
Yo! Yo! Yo! To put all of the speculation to the rest, after 12 years of judging on 'American Idol' I have decided it is time to leave after this season."
I am very proud of how we forever changed television and the music industry. It's been a life changing opportunity but I am looking forward to focusing on my company Dream Merchant 21 and other business ventures.