Mandela in Critical Condition Zuma urges People to Pray For Mandela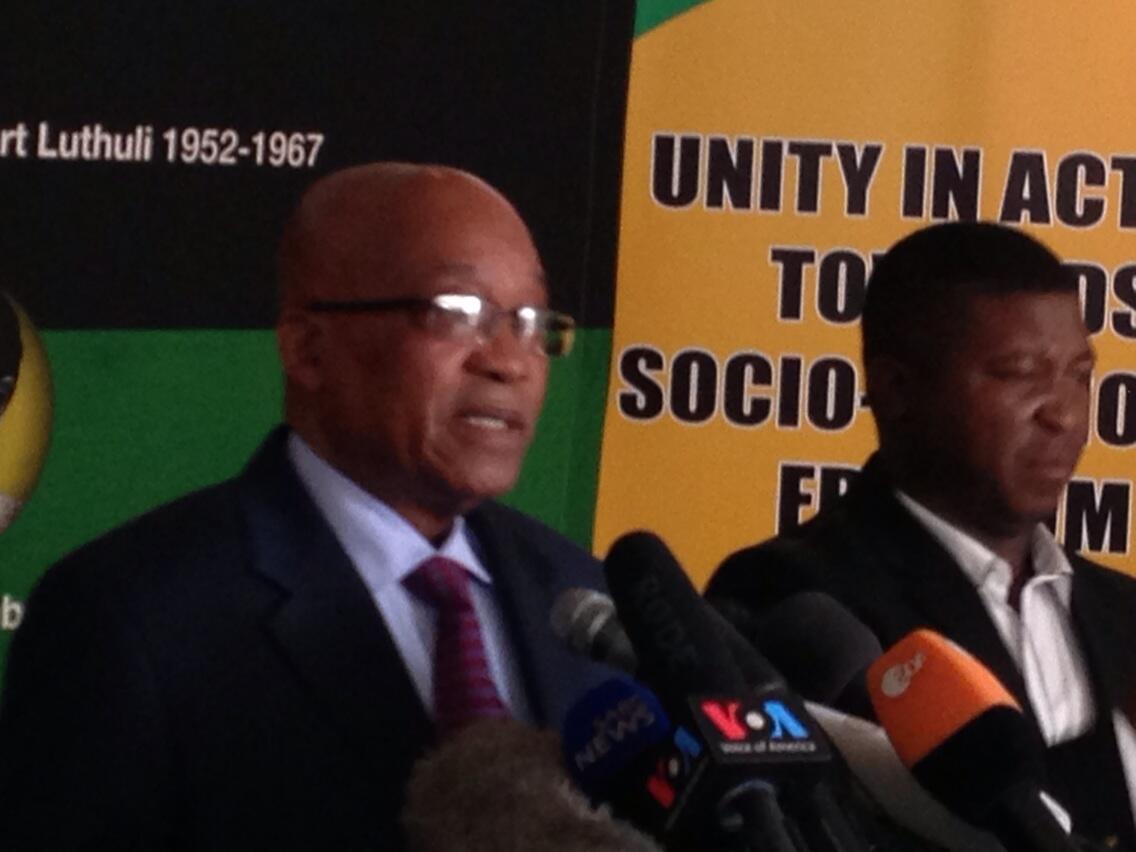 South Africa's President Jacob Zuma taking questions on Nelson Mandela's health from Reporters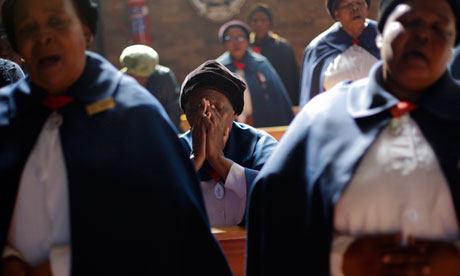 South Africans all across are praying for Madiba to get better,

Sunday service at Regina Mundi church in Soweto township
The 94 year old Former South African President Nelson Mandela remains in a critical condition in hospital, President Jacob Zuma says. He was taken to hospital in Pretoria earlier this month for the third time this year, with a lung infection, we even heard June 8 while an ambulance was taking the former President to the hospital the ambulance broke down..mmhh
The South Africa President Jacob Zuma Dismissed all reports saying the Former President is in good hands and is being attended to excellently, adding, we should keep him in our prayers.
"The doctors are doing everything possible to get his condition to improve and are ensuring that Madiba is well-looked after and is comfortable. He is in good hands.

The African National Congress joins the presidency in calling upon all of us to keep president Mandela, his family and his medical team in our thoughts and prayers during this trying time.

There were seven doctors in the convoy who were in full control of the situation throughout the period. He had expert medical care. The fully equipped military ICU ambulance had a full complement of specialist medical staff including intensive care specialists and ICU nurses. The doctors also dismissed the media reports that Madiba suffered cardiac arrest. There is no truth at all in that report."- South African President Jacob Zuma.
Praying for Madiba, This Video below was just weeks ago .Strong as an Ox May God him strength to continue being with us.
See Video Below of Random South Africans speak of the great Madiba