Tweebattle: MwanaFA Vs Lady JayDee
*sips coffee* one of those blogger days where we wake to this ...
The Diva has been attacking MwanaFA on twitter referring to him as 'Mwanafatuma' ...Jide. You got jokes tho
Halafu Rugway ushamaliza kumponza Mwanafatuma, narudi kwako sasa. Lala kwa amani leo kesho naamka na wewe. Mxiiii
— Lady JayDee (@JideJaydee) June 9, 2013
Wanadai sina fans, nategemea fans wa MwanaFAtuma, jana walikuwa wapi kumshangilia? #Kujipa moyo kwapunguza stress
— Lady JayDee (@JideJaydee) June 9, 2013
Jamani Mwana FAtuma na team yake wanasema show ya Anaconda ni fundraising heee heeee heee. Limited esi
— Lady JayDee (@JideJaydee) June 9, 2013
And MwanaFa hasnt actually responded but he has been retweeting his fans responses...that is of course..an indirect response
AMEEN"@dinamarios: Leo hii na wiki hii nzima Mungu akuwezeshe kutafakari kabda hujaongea na kujibu jambo.Mungu ajitwalie utukufu kwa......
— Hamis Mwinjuma (@MwanaFA) June 10, 2013
#Limitedseats thats all we know the rest can go for that Fundraising iish.#KeepingTheGoodMusicAlive!!
— denata balyagati (@twiiiitme) June 9, 2013
Amen"@ochu40guelmo: FA ..mtoto wa kiume hayumbi na uchumi wa vitendo mwnmke domo ndio lake..I hope tar 14 utafunga street bro inshaallah
— Hamis Mwinjuma (@MwanaFA) June 9, 2013
Mnaosema FA kaiga tarehe ya show mnakosea. Nakumbuka siku moja baada kifo cha Ngwair nilimuuliza @sajjo tarehe mpya akaniambia 14.
— Uncle Fafi(@Tanganyikan) June 9, 2013
Huyo ndo THE FINEST! RT"@itwit_tweets: Sometimes not saying much can speak volumes major respect to @mwanafa for not dropping to the levels
— ←JaMiL (@Jamil_Ally) June 9, 2013
There are two teams on twitter, Team Anaconda and Team FA.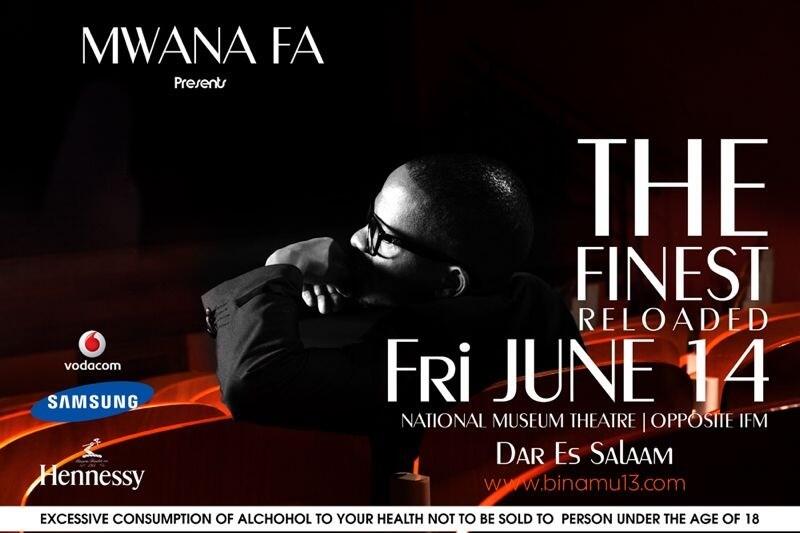 Their Rescheduled shows are also on the same Date. Draamaaaaa