African FIrst Ladies Summit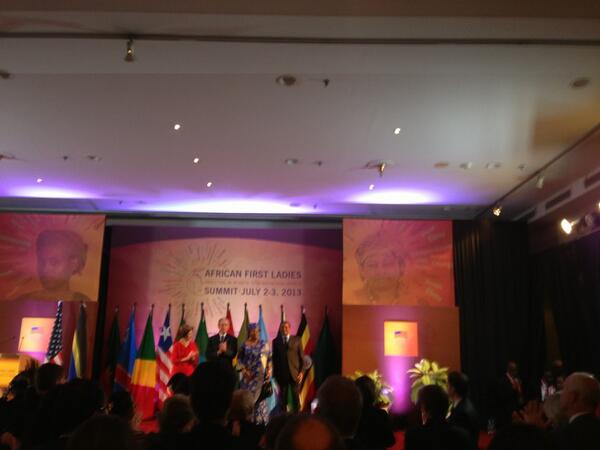 On July 2-3, 2013, the Bush Institute will host the African First Ladies Summit, "Investing in Women: Strengthening Africa," in Dar es Salaam, Tanzania.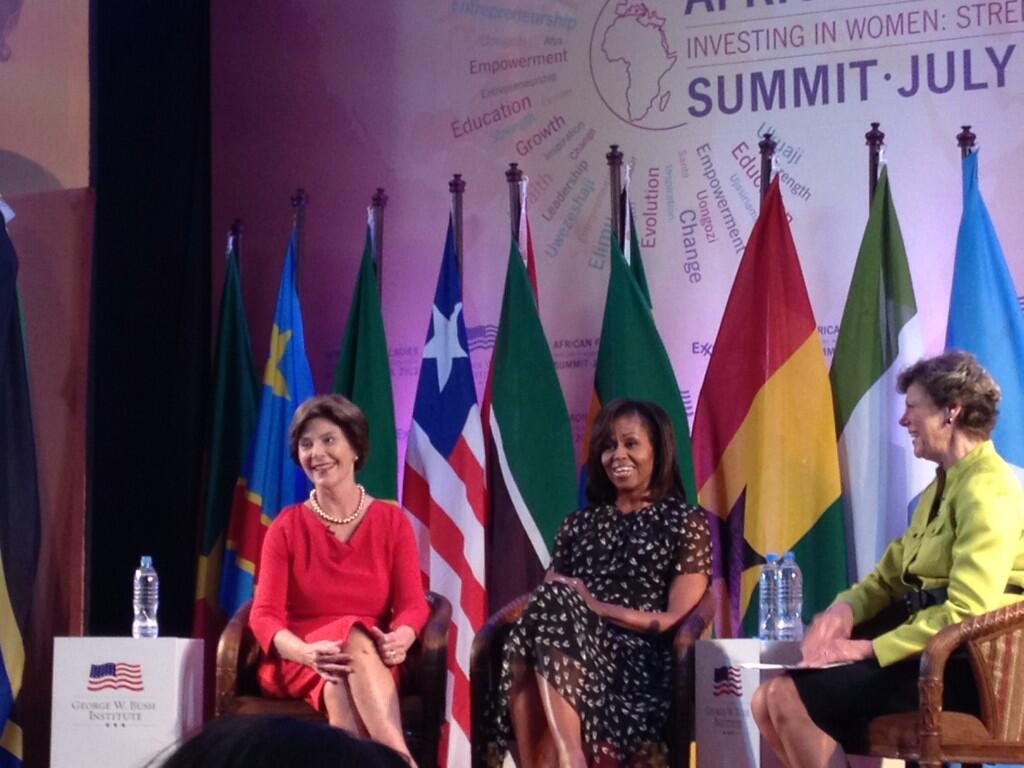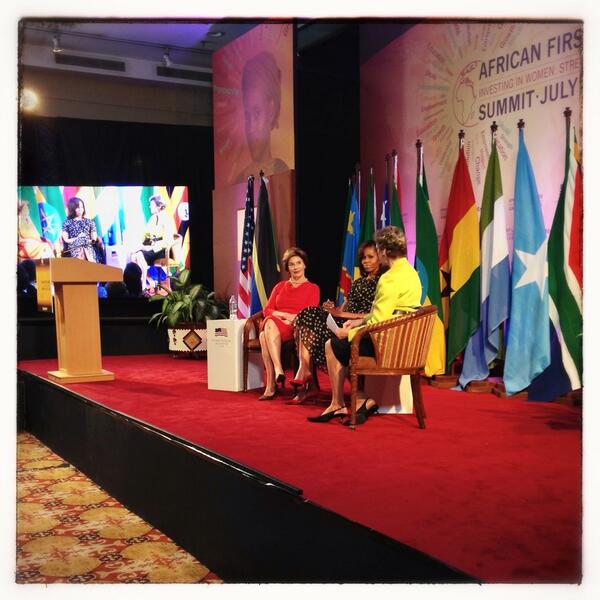 Laura Bush, Michelle Obama and Moderator Cookie Roberts
With support from ExxonMobil, the two-day summit will bring together Heads of State, current and former First Ladies, government officials, academics and representatives from non-profit and private sector organizations around the world to focus on effective investments in women that lead to greater stability and prosperity in countries.
The Summit will highlight the critical role First Ladies play as advocates for women and girls, and provide examples and models of programs that are working to better the lives of women and girls across the continent. First Lady Michelle Obama and Mrs. Laura Bush will hold a discussion moderated by Cokie Roberts.
Confirmed African First Ladies Who Shall be Speaking at the Summit are:
Mrs. Matilda Amissah-Arthur, Spouse, Vice President of Ghana
Mrs. Chantal Campaore, First Lady of Burkina Faso
Mrs. Maria da Luz Dai Guebuza, First Lady of Mozambique
Dr. Christine Kaseba, First Lady of Zambia
Mrs. Salma Kikwete, First Lady of Tanzania
Mrs. Sia Nyama Koroma, First Lady of Sierra Leone
Mrs. Janet Kataaha Museveni, First Lady of Uganda
Mrs. Roman Tesfaye, First Lady of Ethiopia
Mrs. Nompumelelo Zuma, First Lady of South Africa