Breaking the law for you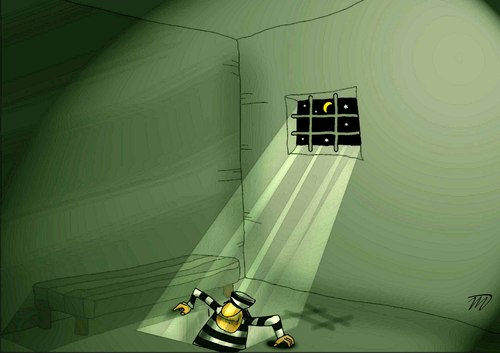 Yes,today I'm breaking the law for you ....'my law' because I often refrain from talking of 'love' in fear of being one those cliché writers that babble on and on about senseless quotes like 'follow your heart' 'love thee like thee love thee self' but I hit my head last night so here goes.
I used to think love was about, that special someone who makes you feel happy,makes you feel beautiful, makes who you whole. Completes you. Disney love I call it.
Boy Oh Boy was I wrong.
I forgot its also about how you make that person feel, do you make them fall in love with you? Do you make them exude happiness?
They say the greatest happiness is making someone happy and watching how that happiness unfold into something yet greater.
But we're often, so selfish in love. Do you make someone fall in love with you? Don't ask me how to do that though or else I'll be forced to write another cliché psychobabble and I'm no romance guru…simply not a romantic…even as I write this at 6:30 …I'm not. But most importantly, do they reciprocate? Or do you reciprocate? Then again, you reap what you sow, and it takes time to reap what you sow, but remember, the quality of the harvest depends mainly on the soil.
Don't be selfish in love. Its cruel.
A Certain bible verse stated 1 Corinthians 13: 4-8
Love is patient,

love is kind. It does not envy, it does not boast, it is not proud.It is not rude, it is not self-seeking,it is not easily angered,

it keeps no record of wrongs.

Love does not delight in evilbut rejoices with the truth.

It always protects, always trusts, always hopes, always perseveres.Love never fails. But where there are prophecies,they will cease; where there are tongues,

they will be stilled; where there is knowledge, it will pass away.For we know in part and we prophesy in part,

but when perfection comes,

the imperfect disappears.

When I was a child, I talked like a child, I thought like a child, I reasoned like a child. When I became a man, I put childish ways behind me.

Now we see but a poor reflection as in a mirror;

then we shall see face to face.Now I know in part; then I shall know fully, even as I am fully known.And now these three remain: faith, hope and love.

But the greatest of these is love.
Love often suffers long putting up with people with love until they come through, and the important part is 'Its not self-seeking' Its not one sided, If you're the only advantaged part in love it is not love,Maybe a cousin, but not love. Because love isn't selfish or self seeking
The verse often reminds me of a a certain quote by
John Lyly's 'Euphues' (1578) a renaissance English poet and playwright.
'All is fair, in love and war'
Many people like to think this quote means that anything can happen when you're love or justifies cheating But From What I understood it means just like war, there are no rules in love. There are no rules when you trying to win someones heart and keep it, there are no boundaries for what you can do in love. Its just like that, its like war, you do what you have to win break the rules, there are no safe wars. Its Divine. If you're in love its justified. Unless you kill then… well..yeah that will get you in deep shit.
My Favorite Love song is by Emeli sande 'Breaking the law' She actually said that she wrote the song for her sister because she stated she would do anything for her'
'This was for my sister. We're really close. She's the person in the world I'd do anything for and she's just graduated in law. I always play her my songs first. Even back when I was a kid, I'd take her to the piano. If she liked it, we were good to roll'
But that's the thing, Love is like that, you'd break the law, breaks all rules,burn the house down bring down the walls ignore the police ignore the alarms…but how would you feel if the other person you broke the law for doesn't come see you when you're in jail. Don't hold back in love, once you have chosen to love. Love like you mean it. But be careful not to love without a brain.
And then there is the self destructive love, Don't be in a love that self destructs you, no matter how hard you have fallen …Bonne Clyde Romeo and Juliet often tell us a story of love that sometimes I find hard to believe, if you're okay with endangering the one you love willingly, is it love? No. Romeo Juliet is a tragedy about how dangerously infatuation can lead you to think it is love and I really think

Shakespeare

was mocking teens with this one, fall

in love

in a few hours, married at 12 kill themselves in a week,kids,I feel like the only one who saw the joke in that.… and Bonne and Clyde,well Bonnie had a mental disorder,

Hybristophilia,

look it up, that's all I say to people who stay '

in love

' with those who endanger them 'i

f Clyde loved Bonnie here's what he woulda done he woulda built Bonnie a big ol house in the mountains and take his money home to her after every robbery but he didnt even knowing what danger he is putting her through

, ever seen a criminal taking his wife to work? Would he really put her through that danger if he loved her'

…in the end if you're soul is slowly being nibbled in a love you call pure.Now I'm no expert but,

that's

not love. Then again in some cases

aren't

we all experts of not recognizing love when it dances right

in front

of us for 12 hours with a sign. Sigh.