Behold:GAGADOLL
Its an invention that's purely for promotional services, the Gagadoll, a life size listening station.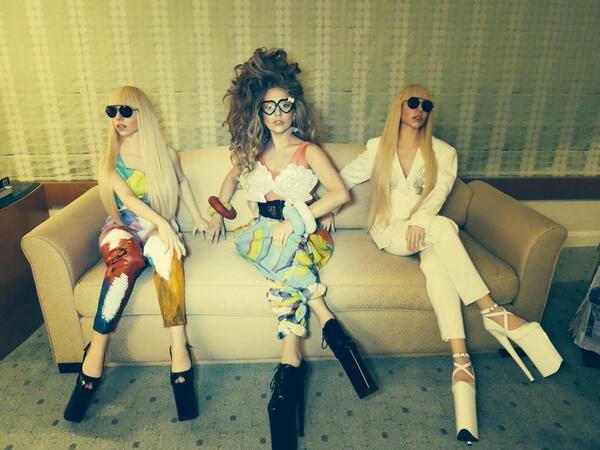 Lady Gaga sits in the middle of life sized Gaga dolls
The life sized lady gaga doll full with killer heels and lady gaga's fanciest outfits is a listening station devoted to her music and ideology.
It was created in Japan constructed from a bone conversion system, the music player enables the user to listen to her latest album in its entirety by placing an ear to its heart.
It also includes messages from the star, whose promotional campaign for ARTPOP is taking her across the globe. Creative? Creepy?